Lunch menu
Through out the whole year from Monday to Saturday if you have your lunch with us you can choose from two and three courses' daily menu offers which you can have for 1990 HUF and 2490 HUF. Our lunch menu is special, because the dishes are variable.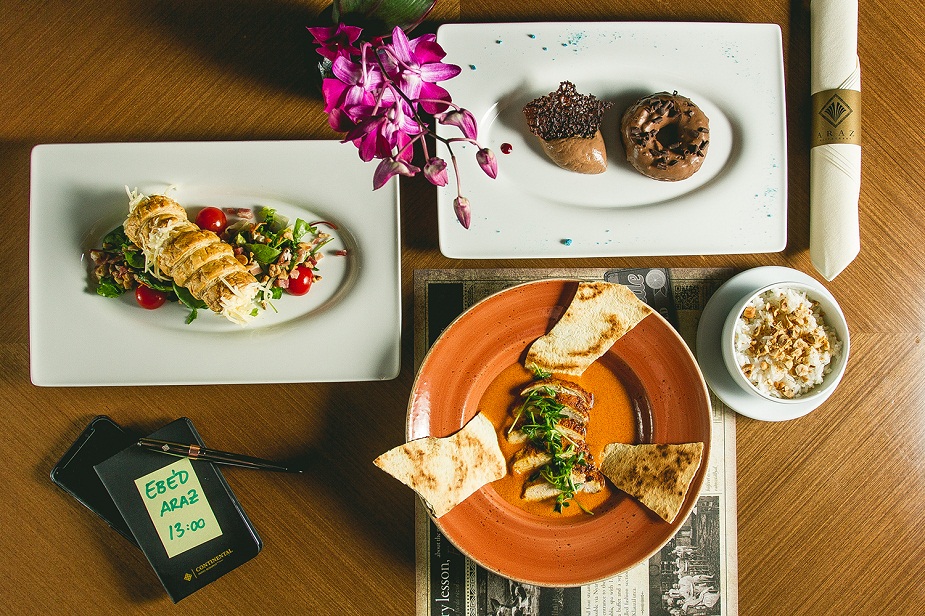 We have an additional 12% service charge.
We accept Erzsébet voucher as well.
You can have your daily menu between 12 a.m. and 14.30 p.m.
Table reservation
Other options for reservation:
Tel.: +36 1-815-1100
E-mail: araz@araz.hu