Wellness
---
Dear Guests!


We would like to inform you that due to the current situation our Wellness Area and Panorama Rooftop Garden are closed indefinitely.
---
The Wellness section on our Hotel's Panorama Roof Garden aims to maintain the optimal condition of good comfort and health in the harmony of physical, mental, and emotional needs. Continental Hotel Budapest promises the regeneration of your soul and body along with your emotions if you yield to the temptation of our wellness programs.
In-door pool (size: 4X8 m) CLOSED
Outdoor pool CLOSED
Jacuzzi CLOSED
Finnish and infra sauna CLOSED
Massage therapy between 4 p.m. and 8 p.m.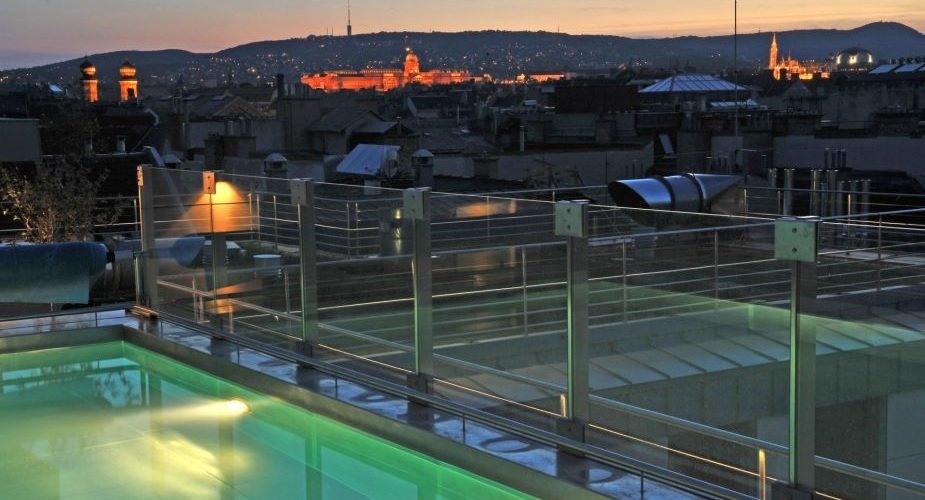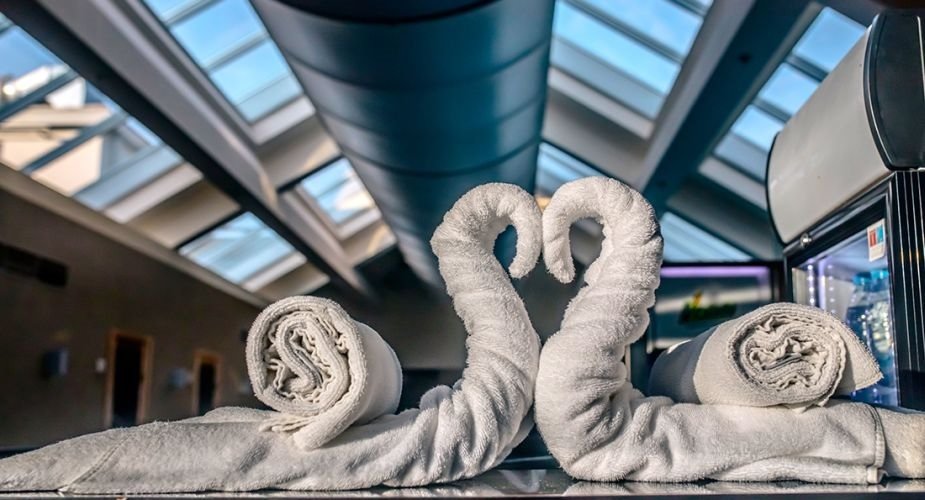 Opening hours: Our Wellness Area is closed idefinitely
---

Guests are provided with towels and sauna sheets, as well as shampoo and shower gel at the wellness reception desk upon request. The wellness centre offers individual lockers to our male and female guests.
Only food items (ice cream) and drinks, purchased on the premises may be consumed in the Wellness area.
As of mid of autumn, the open-air rooftop swimming pool is closed. The admission to the wellness centre is included in all rates.
Our rooftop wellness area is completely non-smoking (the outdoor area as well!).
Temperatures
In-door swimming pool: 28-30 °C
Jacuzzi: 35-36 °C
Finnish sauna: 80-90 °C
Infra sauna: 50-60 °C
Fitness & wellness entrance ticket pricelist
FITNESS
WELLNESS
COMBINED
Individual season ticket for one year - Adult

110 000 HUF

140 000 HUF

225 000 HUF

Business season ticket for one year 
4 business cards without name

295 000 HUF

350 000 HUF

580 000 HUF

Monthly season tickets - Adult

25 000 HUF

45 000 HUF

59 000 HUF

Monthly season tickets * - Adult

15 000 HUF

30 000 HUF

40 000 HUF

20-time ticket ** - Adult

25 000 HUF

50 000 HUF

69 000 HUF
* Valid on weekdays 9 a.m.-4 p.m.
** Valid from Monday to Friday (period of validity 2 months)
Prices are quoted in HUF and are inclusive of relating taxes.
For more information - Wellness Reception