Gallery Café & Bar
---
---
Another important element of the hotel's gastronomic offering is the Gallery Café & Bar situated on the faithfully restored gallery level, where the main entrance is found.
The world of Pest coffee houses was a very significant element of the turn-of-the-century bourgeois gastronomy. Previously, guests of the former Continental Hotel included artists and writers, such as the poet, Attila József, which were regular customers of the Hungaria Coffee House and frequently also used the services of the Hungária Bath.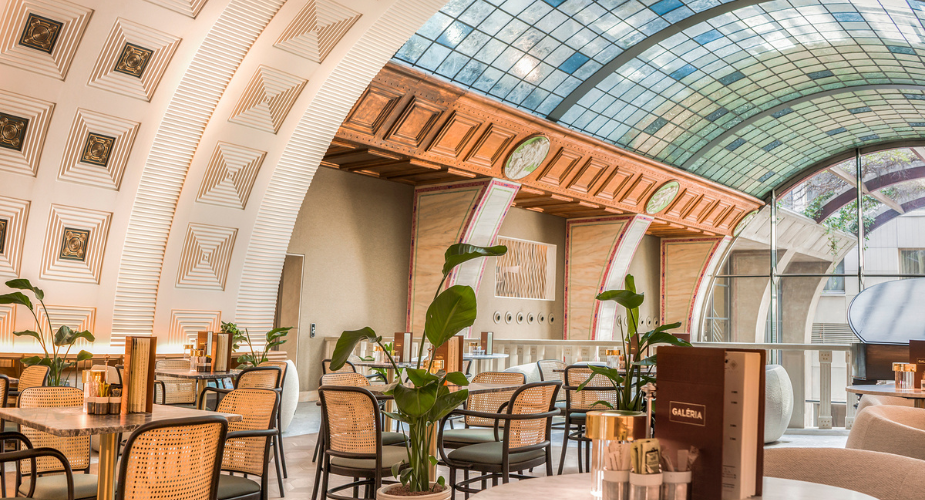 Visit us and let yourself be captivated by the unique atmosphere of the Galéria Café & Bar located above the main entrance of the Continental Hotel Budapest****Superior! A place where drinking coffee is a real experience. The venue for light relaxation, serious business, and intimate family and friend events also provides an unforgettable architectural experience. The hotel was built on the site of the former legendary Hungária Bath and the famous Continental Hotel with historical memory in downtown Budapest.
Our fresh menu was compiled from the hotel's domestic specialties, in addition to which we continue to offer a wide selection of drinks and cocktail specialties, fruit lemonades, a special selection of teas, and coffee specialties.
The Corporate Lounge can be also found on the level of the Gallery Café & Bar where we offer our guests complimentary internet access.
---
---
---